Holiday cards are now available! Five original images by yours truly created especially for this season. 10 cards (2 of each design) and envelopes for $25.Use the Paypal tab at the bottom of the page or send me a message to order or ask a question!
Citizens of the Forest
This series of ink and wash drawings and acrylic paintings form the core of my most recent exhibitions. Described by a friend as "winter trees" the drawings evoke the lines and tone of some of the European Expressionist works of the early 20th Century. Calling forth some of the loneliness of winter and still showing forth strength of a long-lived citizen of the forest. The diptychs have begun to show some of the color of the following season.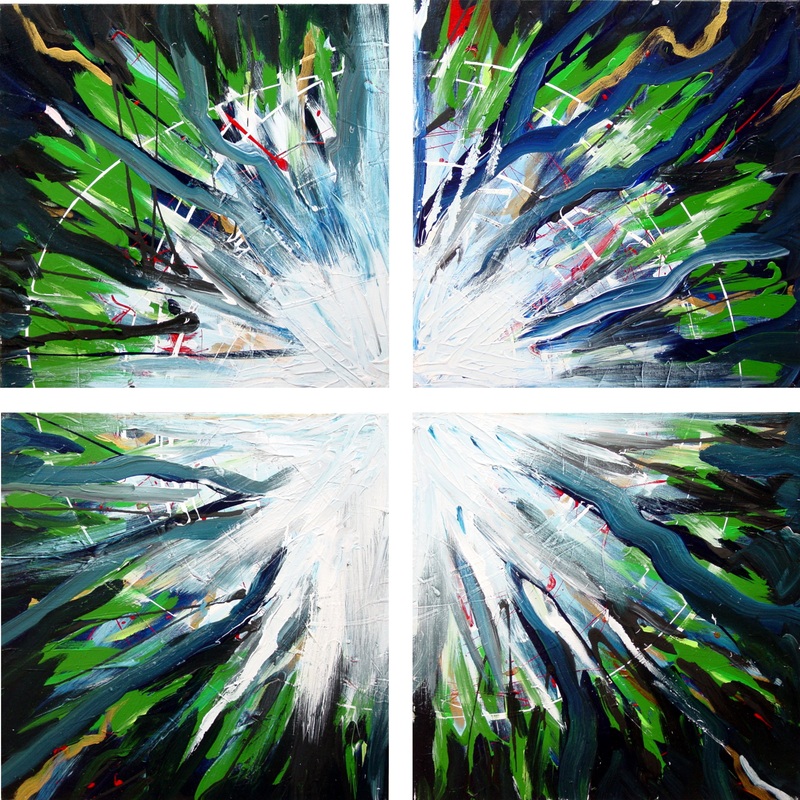 Starburst in 4 Panels (Dare Alla Luce), Acrylic on canvas, 20x20 each panel, $650, matted 12" print - $50
Digital Works
I have been creating digital art for more than 20 years. My first home computer was a used Amiga 500 and it was the on that antique that I first delved into the world of art created in virtuo. Today I use either a Wacom tablet, or more often the great apps available on the Ipad. These works were created on an Ipad, using either Artrage or Sketchbook Pro.They are available to purchase as giclee prints in practically any size. Inquire for prices of larger prints.
You can use PayPal to securely purchase any of the art on this site. Click the button below, then put the title of the artwork in the description line, and then the price. Thank you for your patronage!